Definition 言葉の定義
Sustainability
Providing for the needs of the present generation while not compromising the ability of future generations to meet theirs.

the U.N. Brundtland Commission Report on "Our Common Future"
Creating shareholder and social value while decreasing the environmental footprint along the value chains in which we operate

DuPont
Social responsibility
Corporate social responsibility is seriously considering the impact of the company's actions on society.
Social responsibility is the obligation of decision makers to take actions which protect and improve the welfare of society as a whole along with their own interests.
A Four-Part Definition of Corporate Social Responsibility (CSR)
The social responsibility of business encompasses the economic, legal, ethical, and discretionary (philanthropic) expectations that society has of organizations at a given point in time.

Archie B. Caroll
Economic responsibilities

Be profitable.

The foundation upon which all others rest.

Legal responsibilities

Obey the law.

Law is society's codification of right and wrong.

Ethical responsibilities

Be ethical.

Obligation to do what is right, just, and fair.
Avoid harm.

Philanthropic responsibilities

Be a good corporate citizen.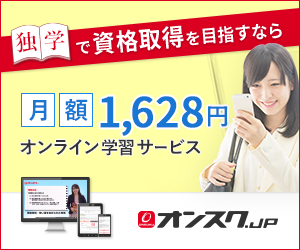 Frameworks for Sustainability and Social Responsibility
The United Nations Global Compact (UNGC)
Human right
Labor
Environment
Anti-corruption
Human rights
Principle 1
Business should support and respect the protection of internationally proclaimed human rights.
Principle 2
Business should make sure that they are not complicit in human rights abuses.
Labor
Principle 3
Business should make sure that they are not complicit in human rights abuses.
Principle 4
Business should uphold the elimination of all forms of forced and compulsory labor.
Principle 5
Business should uphold the effective abolition of child labor.
Principle 6
Business should uphold the elimination of discrimination in respect of employment.
Environment
Principle 7
Business should support a precautionary approach to environmental challenges.
Principle 8
Business should undertake initiatives to promote greater environmental responsibility.
Principle 9
Business should encourage the development and diffusion of environmentally friendly technologies..
Anti-Corruption
Principle 10
Business should work against corruption in all its forms, including extortion and bribery.
ISO 26000 Guidance on Social Responsibility
Principles
Accountability
Transparency
Ethical behavior
Respect for stakeholder interests
Respect for the rule of law
Respect for international norms of behavior
Respect for human tights
Core subjects
Organizational governance
Human rights
Labor practices
The environment
Fair operating practices
Consumer issues
Community involvement and development